The Central Library
It has a rich collection of text and reference books, journals, newspapers and magazines, besides a substantial number of complimentary books, journals and magazines. With two large well-furnished Reading Rooms, the Library can accommodate 60 students and 25 teachers at a time, and has provision for future growth and up-gradation of services through computerization and storing of quality reference material in digital-text formats. Apart from books purchased from UGC CD grant, PG grant, Book grant under UGC merged schemes, State Govt grant and college fund, the college has also received donations for book purchase and furniture during the academic session 2009-2010 and has instituted "Sandipan Majumdar Memorial Library Collection" for the English Department (UG & PG) and "Mankumari Majumdar Memorial Library Collection" for Competitive Exams. The college has also instituted the "Career Corner" with books, periodicals and magazines for competitive examinations, sponsored by the Govt. of West Bengal. Various departments also maintain departmental libraries with book-bank facility to cater to the needs of the honours and post-graduate students.
The Campus

The college has a large campus on ~5 acres land with 50,000 sq. ft. floor area with landscape garden, flower bearing trees and fountain. The amenities include well-furnished classrooms, library, well-equipped laboratories, internet connectivities, computer and multimedia lab., auditorium, offices, internal security, high-tech intercom, and BSNL broadband connectivity, students' amenities block, canteen, and a large playground.
The Facilities for Sports and Games
The college has ~3.5 acre large playground with boundary wall, entry gates, and a large gallery shed for sports and games. It has also a play-courtyard and common rooms for indoors games.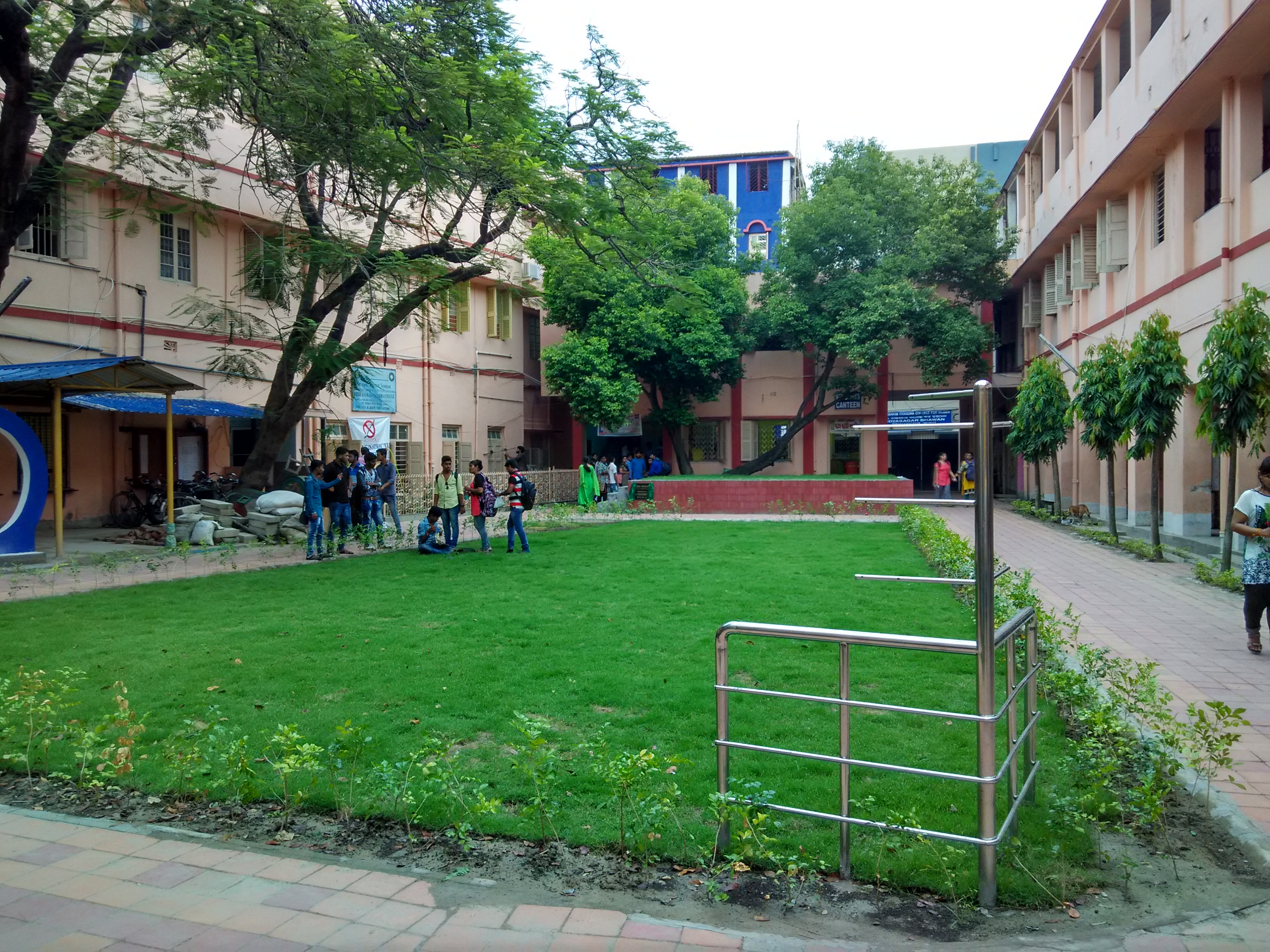 Internet, DTP, Photocopy, Multimedia and IT Facilities
The facilities for internet browsing, photocopying, DTP works, and computer facilities for practice classes for value addition are available to the student, staff and faculty of the college at a subsidized rate. The college plans to introduce computer-based DTP services by offering part-time work opportunity to the IT trained students of the college under "Earn-while-you-Learn" scheme.
The Auditorium

The college has a fully furnished 150-seater auditorium and conference hall, called "KAMALAKANTA SABHAGHAR". It hosts UGC-sponsored seminars, workshops, cultural events, conferences and shows.

Modern Teaching Equipments

These include Interactive White and Green board, Overhead Projectors, Departmental computers, Audio-Visual Aids, DVDs, Broad Band Intenet connection and LCD projectors, photocopying machine, etc.. These are used for effective learner-centric teaching and in seminars or conferences. The college has received UGC Special Equipment grant under 11th plan.